Physical Address: 45883 Lyons-Mill City Dr, Lyons
It is owned and operated by the City of Lyons.
Office/Mailing Address: 449 5th St., Lyons, OR 97358
Ph: (503)859-2167
Looking for someone?      List 4.2023          Cemetery Map 2023
Cemetery Rules         City Code – Chapter 2.25 Fox Valley Cemetery
Fox Valley Cemetery is located about two miles east of Lyons, on the north side of the county road.  This land first served as a grave yard for two infant children of Preston and Martha Berry.  Later neighbors requested and were granted the right to bury their dead at this site.  The first person buried here was Frances Berry.  Born June 24, 1854, died August 15, 1859.
The land was later donated and set aside as a cemetery by Preston and Martha Berry in 1879.  The lots in this original section are numbered 1-84 beginning at the northwest corner.
First addition:  In May 1931 the Cemetery Association was authorized to purchase from Pearl Colby 1 1/2 acres adjoining Fox Valley Cemetery on the east line.  The lots in this first addition are numbered from 1-103 starting at the northwest corner of the first addition.
On the 27th day of September, 1947 the Articles of Incorporation were signed.  Those signing were Kenneth Morris, Alice Huber, Eululia Lyons.
From "Lyons – Yesterday and Today", published by City of Lyons, 1982
In 2018, Dean Hobbensiefken donated a portion of his property to expand the cemetery by 40 feet to the west.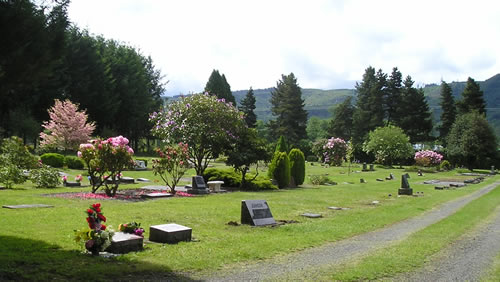 Fox Valley Cemetery is located at 45883 Lyons-Mill City Drive, Lyons, Linn County, Oregon in Section: 20TP9SR2E Will Meridian. This facility is licensed and regulated by the Oregon Mortuary and Cemetery Board (971)673-1500.