Announcement
The library will be closed on Thanksgiving Day and Friday, Nov. 25th.
HAPPY THANKSGIVING!
---
About Us
Lyons Public Library is part of the Chemeketa Cooperative Regional Library Service (CCRLS). CCRLS's headquarters are at Chemeketa Community College in Salem, Oregon. This service has allowed for multiple libraries to share information and resources with their patrons. Patrons are able to request material from other libraries that are members of the CCRLS system and have the material sent to your home library. You can also check out and return books and materials to participating CCRLS libraries and they will return the items back to the owning library.
Friends of the Lyons Library
Friends of the Lyons Library is a voluntary, non-profit organization. We are focused on the needs of the library and its community. Contact the library for ways to donate or volunteer with the "Friends".
Our Purpose
The purpose of the Friends of the Lyons Library is to:
Maintain an association of volunteer persons interested in books and libraries
Increase public awareness of the Lyons Public Library and its services
Raise funds for the benefit of the Lyons Public Library
Follow us on Facebook for photos, information and fun.

Cultural Passes
Cultural Passes include 3-day checkout for free admission to various venues:
Gilbert House Children's Museum
Oregon Garden
Willamette Heritage Center
 Contact the library for more information.
Arts and Crafts Kits
Lyons Library will have monthly Craft & Activity kits. Holiday kits are ready! Pick up kits at the Library, 279 8th St. in Lyons.
Who Can Get a Card
Full
If you live within the Lyons City limits this is your library, supported by property taxes; there is no additional charge for a library card. Your library card provides you access to the materials within the Lyons Public Library and the 1.5 million items in the Chemeketa Cooperative Regional Library Service system, as well as numerous digital materials.
Care
If you are under 18 years old and live outside the city limits there is no charge for a library card thanks to a special CCRLS program at our libraries designed to reduce barriers to information and to encourage reading and education. Up to 25 young adult and children's materials may be checked out on these cards for NO CHARGE.
Basic
If you are 18 or older and live outside the city limits you are entitled to a library card which will enable you to check out up to 10 books at a time and place 10 holds at a time for NO CHARGE. People who live outside the city limits also have the option to pay a yearly fee which allows you to check out more books, place more holds and have the full services of the 18 member regional library (up to 50 books and 25 holds at a time). The fee for a family in one houshold is $60 per year, which matches the amount city residents pay annually in property taxes for the local library.
If you live outside Polk, Yamhill, a portion of Linn, or Marion County, you do not reside in the Chemeketa Coorperative Regional Library System service area. You may, however, qualify for an Oregon Library Passport card with us if you are a library card holder from a participating Oregon Library (please check with us for details about Oregon Library Passport cards). Out of district residents also have the option to purchase a full service library card in CCRLS for $75 per household.
If you have any questions, please don't hesitate to give us a call at 503-859-2366. We are here to help!
How to Get Your Card
All cards require that you show proof of ID and proof of address. Acceptable identification is a valid picture ID (such as a current Oregon driver's license or ID card) that has your current address. If you do not have the current address on your picture ID, we will need a current utility bill in your name for verification of address. Cards for youth require ID from the parent showing proof of address, and the parent is responsible for materials borrowed on their children's cards.
To Change Your PIN
When you were given your library card, you were assigned a PIN. This PIN allows you to access your library account, place holds, renew items, pay bills and more! If you don't know your PIN, try the last four digits of your phone number, with or without your lower case last initial (i.e. 1234 or 1234a). If you can't figure out your PIN, please see a library staff member at the circulation desk for assistance. Thank you for understanding that we cannot give out PINs over the phone for security purposes. All PINs are case sensitive and may contain symbols, numbers and/or letters.
To Change your PIN:
Go to our library catalog at https://catalog.ccrls.org
Log into your account with your Library card # (no spaces or dashes) & current PIN.
Click on "My Account."
Under the "Personal Information" tab, scroll down to "Change Password." Your new PIN must be 4-25 characters long, and include at least one uppercase character, and one number.
Click on "UPDATE"
Questions? Please stop by the circulation desk at the library or contact us.
Proctor Services
Lyons Public Library offers free proctor services. Education providers have various and differing proctoring requirements. The student should be clear about the proctoring requirements of their institution and decide whether the Library is the correct fit for meeting their testing needs prior to contacting the Library.
Guidelines
Sessions can take place during regular library hours. All tests must be completed 30 minutes before closing.
Each proctoring session must be requested separately. While the library staff will do its best to meet the scheduling needs of the student, the staff will determine date and time for appointments. We will do our best to accommodate all requests, but we reserve the right to suspend this service at any time. We may have to cancel or change a test date due to inclement weather, computer malfunctions, etc. We will do our best to contact you if this should occur.
The Library recognizes that the process of scheduling and taking examinations required for online and distance education programs can be demanding and stressful. We provide proctor service for web-based tests or paper-based tests. Tests may be sent by postal mail or email or students may log in to web-based testing through their institution. We cannot accept tests via fax or brought in by students.
We have public computers available for web-based tests. You may bring a laptop to use for the test if your testing institution allows. We can provide free wireless access to the Internet and an electrical outlet, but we cannot provide technical support for your equipment. We cannot guarantee uninterrupted Internet access.
If you have any questions, please contact our Library Director.
If you have testing needs that cannot be met at Lyons Public Library, you may wish to contact Testing Services at the Salem Campus of Chemeketa Community College—See https://www.chemeketa.edu/students/student-services/testing-center/
Before Your Exam
Please familiarize yourself with the testing requirements from your testing institution; you are responsible for following them, and for following all instructions they give you. The Library may not qualify as a test site based on those requirements. Please allow plenty of time before your test due date to schedule proctor service.
Please contact the library before the date of your exam to confirm that the Library has received testing information from your institution. Bring photo identification to your proctoring session. The name on the photo ID must match the name on the exam documents. You are responsible for providing all necessary supplies (pens, paper, calculator, etc.). Please bring these with you to your session.
The Day of Your Exam
Please check in with the staff member at the circulation desk at the date and time of your scheduled exam. A librarian will be scheduled to proctor all exams. Due to the nature of a public library, we cannot guarantee a quiet place or continuous monitoring throughout the exam. You will be in sight of the proctor and the proctor will check on you periodically. Library service takes priority over proctoring. Proctors cannot interpret test instructions or assist in technical matters for an online test. Proctors will enforce any rules listed in testing instructions or exam materials (e.g. time limits, use of textbooks, etc.). You, or your testing institution, are responsible for any postage required to return your exam by mail. We cannot return tests via fax. We can return tests via email by scanning your test.
Job Search Help
Create Your Resume
If you are searching for a job, Lyons Public Library will allow you to use a PC with no time limit for completing applications and document writing, like creating your resume or a cover letter. Just let us know.
The library also has other public Internet PCs that can be used to search online for jobs. Patrons are limited to 2 hours per day on internet computers.
Print
You may print from any library computer. We offer black and white single-sided printing.
Online Career Training and Help for Job Seekers (LearningExpress)
Learning Express Library can help you succeed:
Resume and Cover Letter tips
Test preparation for occupation and entrance exams
Software tutorials
and more!
Tax Forms and Assistance
The IRS and the State of Oregon no longer provide libraries with printed tax forms and instructions. We do have access to downloadable and/or reproducible state and federal tax forms. Library staff are happy to help you locate and print tax forms. Charge for tax forms is the first 10 pages free and .20 per page thereafter.
Federal tax forms and instructions
State of Oregon tax forms and instructions
Featured Resources
CreativeBug
Creativebug is our go-to resource for high-quality, on-trend arts and crafts instructional videos. Grab your card and set up your account to access to the full library 1,000+ art and craft classes for artists and makers of all levels. Video guide to Creativebug.
Library2Go
Listen to and read audiobooks and eBooks with Library2go, which you can access using the app, Libby. Libby works with smartphones, tablets, Kindles, and eReaders. Video guide to Library2Go.
Kanopy
Watch award-winning movies and documentaries on Kanopy. Create your account with your library card number, and stream instantly on your smart TV, smartphone, computer, or tablet. Kanopy Kids has a huge array of amazing kids content that will educate and delight. Video guide to Kanopy.
ChiltonLibrary
Chilton Library represents the most authoritative automotive repair information available to car owners. There are thousands of year, make and model combinations covering the most popular vehicles of the past 30 years, plus additional coverage of specialty models. Video guide to Chilton Library.
Consumer Reports
Consumer Reports provides ratings and reviews, recommendations and buying advice for thousands of products and services. You get free, unlimited access to all of their recourses courtesy of you library card. Video guide to Consumer Reports.
Ancestry (Library Edition)
An indispensable resource for genealogists and historians, Ancestry Library Edition is all for free with your library card! Must be accessed from within the library. Sources include: censuses, vital records, immigration records, family histories, military records, court and legal documents, directories, photos and maps. Video guide to Ancestry Library Edition.
LearningExpress Library
Learning Express Library Offers online practice tests, skills-building for math, reading, and writing, computer skills tutorials, e-books and career development tools. Video guide to Learning Express Library.
Research Databases
Use these databases to find full text articles from magazines, journals, and newspapers, as well as reference eBooks, videos, images, and more. They cover a wide range of topics and offer research and life-long learning information for all ages.
NoveList Plus
NoveList Plus connects readers to their next book by making recommendations for what to read next. One of the most popular elements is read-alikes. This feature suggests titles that are 'just like' other titles. If you've just finished a great book, log into NoveList Plus and find great read-alikes. Video guide to Novelist Plus.
Answerland
Answerland is Oregon's online reference service – a place where librarians help Oregon residents find answers to questions and provide research guidance 24 hours a day, 7 days a week.
New York Times
Explore the New York Times online without encountering any article limits! Users at a CCRLS library can go directly to NYTimes.com and log into (or register for) a personal account; using that account on the library's wifi network ensures complete access and no limits. Users not at a library as well as those wanting to use the NYTimes mobile app can redeem 72 hours of access, also available to them via their personal NYTimes.com account by going to this link.
Kids
Preschool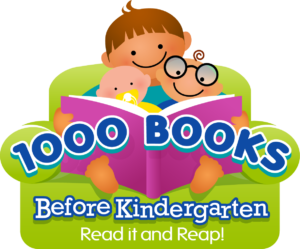 1000 Books Before Kindergarten
We invite you to participate in this free program which encourages you to read 1,000 books with your children before they start kindergarten. Come by the Library to pick up your starter kit.
Resources for Parents of Preschoolers
Mid-Willamette Valley Community Action Head Start – Programs for preschool children
Homeschooling Resources – Links to Oregon Homeschooling laws, groups, co-ops, associations, resources and more
Marion/Polk Parenting Resources – Resources for parenting classes and calendars for events around Marion and Polk Counties
Oregon Kindergarten Assessment – Resources for getting your child ready for kindergarten
OregonParenting Education Collaborative – Compilation of links and resources approved by OPEC
The Children's Reading Foundation – A website dedicated to encouraging and educating families about their important role in raising a reader and preparing their child for kindergarten
eBooks, eAudio, eMagazines

Library2Go

Available with your library card and PIN. Listen to eAudiobooks, and read eBooks and eMagazines with Library2go, which you can access using the app, Libby. Libby works with smartphones, tablets, Kindles, and eReaders.
Audible Stories
A selective collection of free audiobook resources from Audible.
Open Library
Provides access to 1.7 million eBooks.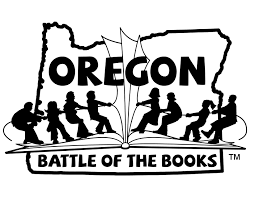 Project Gutenberg
Project Gutenberg is a library of over 60,000 free eBooks. Choose among free epub and Kindle eBooks, download them or read them online. You will find the world's great literature here, with focus on older works for which U.S. copyright has expired.
Oregon Battle of the Books
The Oregon Battle of the Books (OBOB) is a statewide voluntary reading motivation and comprehension program sponsored by the Oregon Association of School Libraries in conjunction with a Library Services and Technology Act grant. Students in 3rd-12th grade, regardless of ability, are exposed to quality literature representing a variety of literary styles and viewpoints.
Oregon School Library Information System (OSLIS)

Oregon School Library Information Network helps kids learn to research and research to learn. If you don't remember your login or don't have one yet, call or email the Library for login information. To access the OSLIS click here.
Reading Recommendations
Click here for more information.
Teens
e-Books, e-Audio, e-Magazines
Library2Go aka Libby aka Overdrive (Available with your CCRLS library card and PIN) – Listen to eAudiobooks, and read eBooks and eMagazines with Library2Go, which you can access using Overdrive or the app, Libby. Libby works with smartphones, tablets, Kindles, and eReaders. Video guide to Library2Go.
Gale eBooks (Available with your CCRLS library card and PIN) – A database of encyclopedias and specialized eBook reference sources for multidisciplinary research.
Audible Stories A selective collection of free audiobook resources from Audible.
Open Library – Free access to 1.7 million eBooks.
Project Gutenberg – Project Gutenberg is a library of over 60,000 free eBooks. Choose among free epub and Kindle eBooks, download them or read them online. You will find the world's great literature here, with focus on older works for which U.S. copyright has expired.
Check-out a Mobile WiFi Hotspot
The Wi-Fi hotspot is a device that allows you to connect your mobile-enabled devices (such as laptops, smartphones, tablets, and more) to the Internet. The hotspot is portable and lightweight; browse, stream, and stay connected anywhere there is T-Mobile coverage. The battery lasts up to 48 hours on standby or up to 5 hours and 20 minutes during continuous use. Connect up to 15 devices at the same time.
Twenty-one day checkout period with one renewal possible, if device is not on hold.
Device MUST be retuned directly to a staff member at the Lyons Public Library Circulation Desk.
There is a $5.00 LATE FEE per DAY up to the price of the device ($75.00)
Contents
Each carrying case contains 1 hotspot (with SIM card and battery installed), 1 micro-USB charging cable (with cord and AC adapter), and 1 start guide.
General Notes
Fully charge the device using the USB cable and adapter provided. Turn on the device by holding down the power key for 3 seconds. On your phone, go to Settings > Wi-Fi. Choose the Coolpad surf option that matches the SSID name from the list of available networks and type in the password. These instructions and more are included with each hotspot.
Rechargeable battery and SIM card pre-loaded in device.
The hotspot works where there is T-Mobile coverage. Visit https://www.t-mobile.com/coverage/coverage-map to confirm there is coverage for the location you wish to use the hotspot.
The Coolpad surf mobile hotspot user manual may be viewed online The Health/Safety/Warranty Guide starts on page 20.
Use a Computer
Library Computer Use
Lyon Public Library has 4 public Internet PCs. Library computers feature:
Internet access
Open Office software
Access to the library's many digital subscriptions, like Consumer Reports or newspaper databases
Patrons may use a standard flash drives to download. Please bring your own flash drive. You may print from any library computer.
Due to high demand, patrons are limited to 60 minutes (1 hour) per day on library computers that offer Internet access. You may request additional time at the circulation desk that will be granted on a case-by-case basis.
IMPORTANT: Please request additional time BEFORE your session times out.
Lyons Public Library Donation Policy
The Lyons Public Library appreciates donations of materials from the public. The following guidelines have been put in place to assist both library staff and persons making donations.
Due to limited staff time, donations will be accepted on Wednesday, Thursday or Saturday, during library open hours, preferably at least one hour after opening and one hour before closing. These are our busiest times.
Materials must be in new or nearly-new condition.
The Library reserves the right to accept, decline, discard, or sell through the Friends of Lyons Library any donations.
If you desire a receipt for tax purposes, please provide in writing the number of hardbacks, paperbacks, CD's and/or DVD's you are donating with your name and address. The Library cannot assess a dollar value; please consult your tax advisor.
Materials We CAN Use
Fiction hardcover and paperback books – ten years old or newer, unless part of a series.
Nonfiction hardcover and paperback books – ten years old or newer, unless historical.
CD's – Music or books, undamaged in original case with jacket.
DVD's – Undamaged, in original case with jacket.
Materials We CANNOT Use
Condensed books (Reader's Digest)
Textbooks
Encyclopedias or dictionaries
VHS tapes
CCRLS Mobile App
How to Install
Go to the Google Store or Apple Store and search for CCRLS Mobile.
Download the free app and sign in using your card number and pin number.
Features
You can check out using the card on the app.
Keep track of checked-out items, holds, and fines.
Place holds on items.
Add your family's cards to the app as well. Simply click on the side menu > Linked Accounts > +Add. Just have the card and pin ready to finish setup.
Libby Mobile App
How to Inst
all
Go to the Google Store or Apple Store and search for Libby.
Download the free app and search by location or library.
Once you find the library, simply enter your card number.
Features
You can use Libby on multiple devices by going to Set Up Libby > Show Setup Code > enter that code onto your other device.
You can also download e-books on your kindle simply by opening Libby > Setup Libby > Select Reading Devices. Then tap In Libby to un-underline then tap Kindle App to underline.
You can also place holds and recommend e-books and audiobooks.
Policies
CCRLS Patron Confidentiality Guidelines
Donation Policy 10-2015
Family Delinquent Account Policy
Library Courtesy Policy
Mission Statement 2019
Reconsideration Procedure 2019
Rules for Borrowers – 2021
Unattended Children Policy
Weeding policy
Library Bill of Rights